A Circus Poem Word Search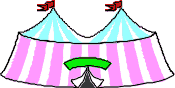 ---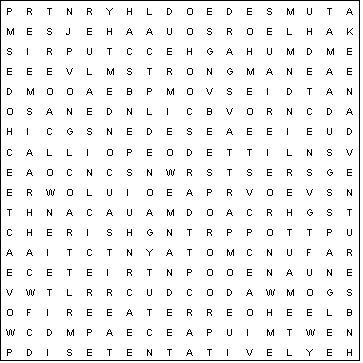 ---
CIRCUS
ACROBAT
ADVENTURES
ARDENT
CALLIOPE
CHERISH
CIRCUS
CLOWN
COMPRESS
FIRE EATER
JUMBLED
KEEN
MAGICIAN
MERRY
PEANUTS
PERVADE
POPCORN
RINGMASTER
SPANGLE
SPECTATORS
SPLENDOR
STRONGMAN
TENTATIVELY
UNTRAVELED
---
---
To Circus Poem Word Search Solution
Back to Circus Poem
---
---
These Storytelling characters come to us
through the puppet artistry of the Czech Republic!
The detail is wonderful and the sweetness in their expressions
tell of the love the Czech people have for the art that is Puppetry!
Click on any picture to see larger photos,
prices and details in each category!
---

Poet's Page

, Seasonal, Geography, As Is, Elder's, Spiritual
---
Poetry Books:

Kids, Middies and Elder

Poetry: Films, Music and Links
---
---
---
Except where otherwise © owner indicated on

Copyright page All copy and graphics in this site are © including but not limited to 1996-2017 SunnieBunnieZZ
All Rights Reserved, World Wide Comments, observations and suggestions Contact