Now, they told me I might feel this way.
They told me and I scoffed.
They told me matches

burned your thumbs
But dumb,
I climbed out of my hayloft.

Chickens aren't ferocious
They sit and eat the corn.
Hens cackle to their hen pecked mates,
laying eggs, they sit upon!


And cows they moo and plenty
But, they eat - they eat the grass.
And pigs they squalor in the mud
Like bees who meet and mass.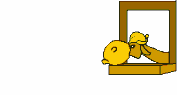 Honey suckle, Oh! Sweet milk
Oh! Corn so fresh and green.



Blocking up the troughs and plates,
I'm young and hard and mean.
And you can't buy me with your time
Or patience, make me waste,
The very essence of my days
on bellyache and paste.
For I'm no pig or chicken,
no cow or horse or hog,
And well, I be no farmer,
I'm neither donkey, dog.
No, I won't take your handouts,
I won't, I cannot wait.
I leave my loft and everything
to the things of this estate.


There has to be a road beyond
Beyond this circle fenced.
There has to be a home beyond,
this loft, this farm I've sensed.
And still now, all the animals
have come to gape and stare.
Busy bees and some farm hands
have come to see me, where?
Hey, I won't be a farmer
with farm hands of my own.
I won't be a keeper
of beasts and things home grown.
So, my minds made up;
but, I'm lost,
oh! so, lost.
Out into the empty,
climbed out of the loft.
Yet, they tried to tell me
and I scoffed, I scoffed
.

By Linda A. Copp
©March 31, 1972