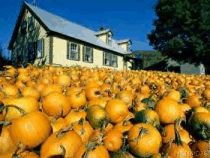 Harvest Time Is Here
By Linda A. Copp
When the frost is coming, and the time for sunning
has left for another year.
Summer disappears!

When the wind is whistling, and the leaves are bristling,
and the days are crisp and clear!
Fall whispers in your ear!


When Colors are changing, and they're rearranging
the landscape everywhere!
Autumn fills the air!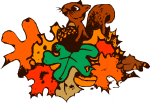 When the birds have gone, and leaves fill your lawn
as bonfires crackle in your ear!
The end of Fall is near!


But, when maple sap's done running and Thanksgiving's coming
as crops are gathered in for another year,
Harvest time is here!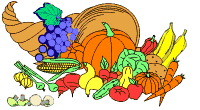 By Linda A. Copp
©October 7, 2002