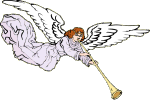 Hummels
By Linda A. Copp
I looked to my angels,
sitting there small and sweet
Wings on their backs,
shoes upon their feet.
Dresses of blue,
green, yellow and pink.
Watching my footsteps,
my thoughts fall I think.
I winked at them
and they nodded back
The sunshine had come,
replacing the black.
And I was at peace
with my God and my friends
So, happy and warm,
that I had to tell them.
But, they knew before me,
and whispered to say,
Now, you go tell mom, child
be off on your way.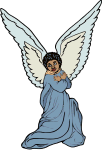 By Linda A. Copp
©December 17, 1970