Easter Activity Pages
Easter activities, coloring pages, puzzles, crosswords, word searches, poetry. Easter facts, traditions and history.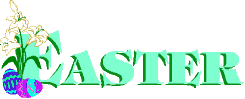 Happy Easter Everyone!
Below are some activities, puzzles and facts about Easter!


Information on Easter and its traditions!

Easter Coloring Pages!


Activities


Actvities Easter Connect the Dots
Easter Color In and Count
Quiz's & Questions
Sunnie Bunnie Is Wondering?


Holiday Riddles

Easter Poems
Poetry Activities Directory
for Poetry more activities.
---
More Easter Pages
---
---
"Peter Cottontail", (petercottontail.mid)
can be found at
Laura's Midi Heaven
---
Easter Puppets, Books, Films, Music, Baskets and Links,
---
---
---
---
This RingSurf Happy Easter Bunny Net Ring
is owned by Easter Facts.
---

Fly Home

Eggsite

Activities

Puzzles

Links
---
Except where otherwise © owner indicated on Copyright page. All copy and graphics in this site are © including but not limited to 1996-2017 SunnieBunnieZZ
All Rights Reserved, World Wide Comments, observations and suggestions Contact